The temperature is dropping, so it's time to bring the heat with your creativity this chilly season. Whether it's print or digital design work, sale signs or holiday ads—there's no time like winter to add in that extra special frosty touch. Like all smart creators, you'll want to tie in this festive time of the year without being tacky—save that for your holiday sweater. A fun way to do this is by combining clipping masks and fresh stock winter images to spruce things up.
Clipping masks are a great way to add design elements to text or create eye-catching patterns and are super easy to execute in Adobe Illustrator. These clipping masks are a great way to add zing to your advertising and marketing materials since they are extremely versatile and can be used with any image, shape or pattern. Take a look at some examples below of what we were able to whip up.

As you can see, the possibilities are endless. With the help of this quick tutorial and winter wonderland inspired stock images, you'll be creating your own holiday magic in no time.
Explore our Winter Collection
Getting Inspired
Let's start off by looking at the bright and crisp winter stock photos we used to create our clipping masks for some inspiration.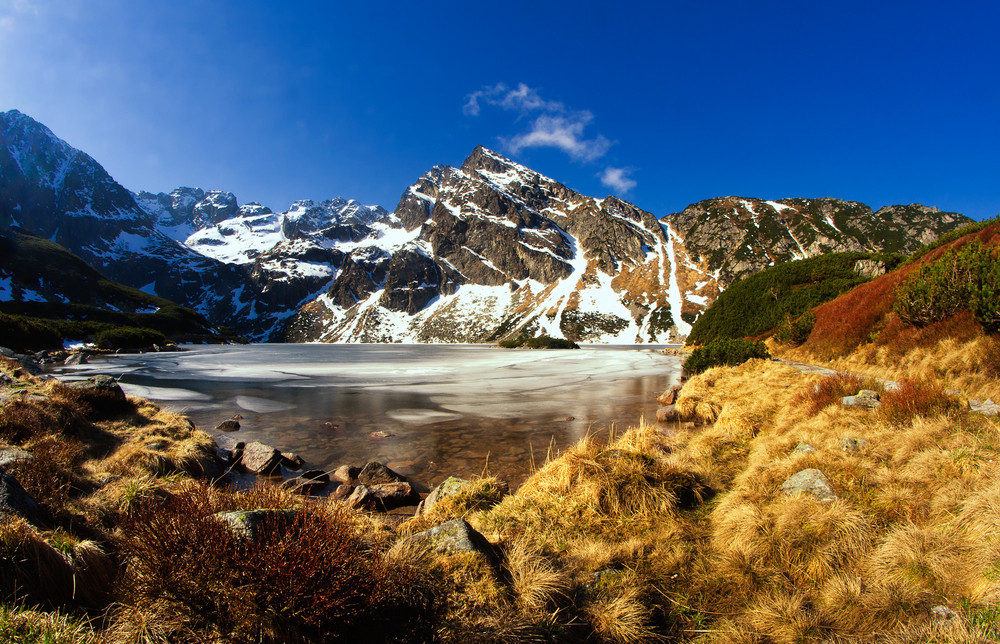 Download this Tatra Mountain Range.
Download this Amazing Snow Capped Panorama.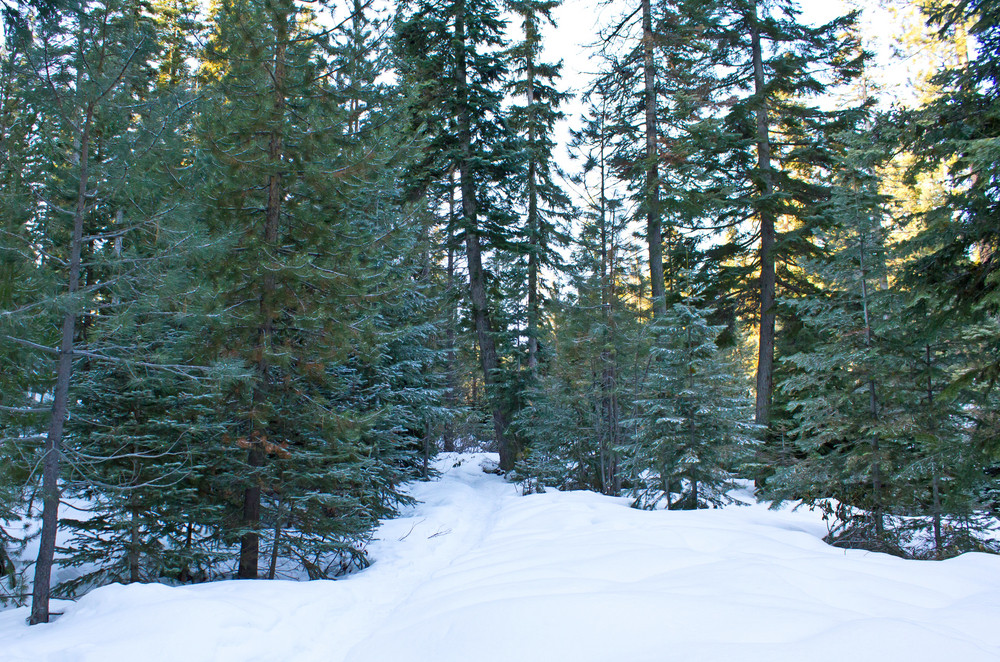 Download this Winter Forest.
Once you decide on an image that you think would make for an interesting pattern or design go ahead and open up your Adobe Illustrator app.
1. Open Up Adobe Illustrator
The next thing we are going to do is open up our photo in Illustrator. After opening up a New Artboard, we're simply dropping the image in. We do this by going to the top menu bar to File > Open and selecting our image.
This will appear as your Layer 1 in the Properties Panel on the right-hand side of your screen.
2. Make a New Layer
Now it's time to add our text or shape—whatever you want to create a mask out of. It could be text, shapes or another design element. With the Layers Tab selected, in the upper right-hand corner of the Properties Panel, click on the little stack of lines to open up the options. Select New Layer.
This New Layer is where you will be entering your text to create the clipping mask.
Go ahead and select the Type Tool from the toolbar and draw your Text Box. From there you're going to want to make sure to open up the Character Window so you can edit your Font, Leading and Font Size. Go to Window > Type > Character.
3. Create Outlines
Once you have finished tweaking your text or shapes. Go to Type > Create Outlines. This gives Illustrator the signal that you would like to isolate your text. Then you'll make this is a Compound Path by going to Object > Compound Path > Make.
Look closely and you'll see that your text or shape is now outlined and has been made a path—as indicated by the various blue lines and anchor points you see.
4. Make Your Clipping Mask
The final step is actually making the Clipping Mask. This is super simple and once you get the hang of it, extremely efficient. Click Object > Clipping Mask > Make. If the option is not available, make sure you have both of your Layers selected and active. They should look like this in the Properties Panel.
5. Edit Your Clipping Mask
If you wish to change what part of your winter stock image is shown on your text, go back to Object > Clipping Mask > Edit Contents. With you Layers selected, double-click the Background Image on the Artboard directly to drag and drop your text to show your favorite part of the image. When you're happy with it go to File > Export > Save For Web (Legacy) and you'll have your new design ready to go.

And there you have it! The days aren't getting any warmer so it's time to try out your hand at making beautiful and clean winter-inspired material for your small business or even your personal brand. Don't worry about traveling to a chilly destination if you're somewhere warm and sunny year-round—our winter stock image collections are curated so you don't have to brave the cold.
Create Winter Magic