Halloween has come and gone, and it's officially the beginning of the holiday season. Thanksgiving is a time for families and gratitude—and for some, also looking through countless Black Friday ads. With Thanksgiving quickly approaching, you're probably thinking about how you or your company should be celebrating the occasion on social media. Luckily, we've pulled together a collection of Thanksgiving photos that represent everything that the day is all about. Read on to see how you can use stock photos to boost your social media marketing plans.
Send a "Thank You" to Your Customers
It's simple but sweet. Show your gratitude by sending a thank you to your customers and followers. Choose a unique stock photo that will capture their attention on a day when their newsfeeds will be filled with pies and turkeys.
Purchase this photo from our Marketplace
Purchase this photo from our Marketplace
Join Our Creative Community
Access the best video tips, design hacks, and deals straight to your inbox.
Show Off the Beautiful Thanksgiving Dinner That You Didn't Actually Make
Not everyone's a chef, and especially for those of you trying to cook a turkey, mash potatoes, roast chestnuts, mix together casseroles, and bake five pies all in one day for the first time—you might not get it Pinterest-perfect. Use a beautiful stock photo on your cooking blog (we promise we won't tell on you) or poke fun at your #ThanksgivingFail with an "expectations vs. reality" post. Seriously, whose Thanksgiving table looks this good?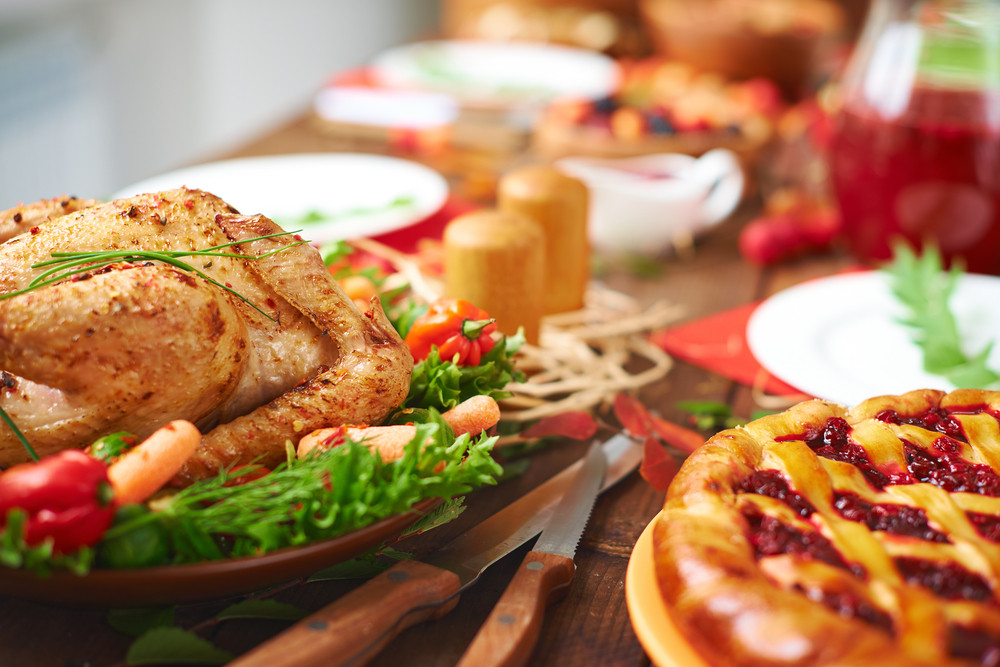 Download this photo from our Member Library
Purchase this photo from our Marketplace
Make Sure You're Using Relevant Hashtags
As we said before, the right hashtags are essential for becoming #instafamous—and for a special day, you're going to want to use some special hashtags. We've pulled together 11 of our favorites, but we'd like to invite you to comment with any other creative hashtags you can think of!
#happythanksgiving
#turkeyday
#ThanksgivingFail
#TurkeyTime
#turkeycoma
#passthegravy
#thankful
#givethanks
#countyourblessings
#Thanksgiving2017
#Friendsgiving
Don't Forget to Prepare for Winter Holidays
Like we said, Thanksgiving is just the start of the holiday season. For those of you who think it's just one more day before Christmas, don't worry there are plenty of others like you. We've already put together our Holiday Photos collection, so go on, download, create, and be merry!
It's Turkey Time