From business cards to blog headers to labels and letterhead, there's a lot of visual branding that goes into every small business—and Amy over at the design blog 11 Magnolia Lane has some great tips for using stock images to accomplish this with ease.
Whether you're opening a brick-and-mortar store or selling on ETSY, Amy says, you don't necessarily need to hire a designer or master complex design programs like Adobe Illustrator—and this is especially true if you're just starting out. Nor, of course, do you have to spend your entire budget on expensive graphics.
As an alternative, she has outlined some easy steps for creating small business materials using stock graphics from our library (and a free editing program) to create everything from digital headers to printables. Her first step: discovering what you want by asking yourself some targeted design questions:
What should my digital identity say about my site or business?
What look and feel am I going for? Is it modern, edgy, vintage, retro, or rustic?
What colors, themes, and patterns do I like? And do I want mostly graphics or photographs?
Once you've thought hard on these questions, you can begin to search our library for the graphics that fit your identity.
Once you've found what you need—say, the hand-drawn floral background below—you can download and open the images in a free, web-based program called Pixlr. The basic process she outlines is essentially the same for any type of project, so we'll use her example for a blog header.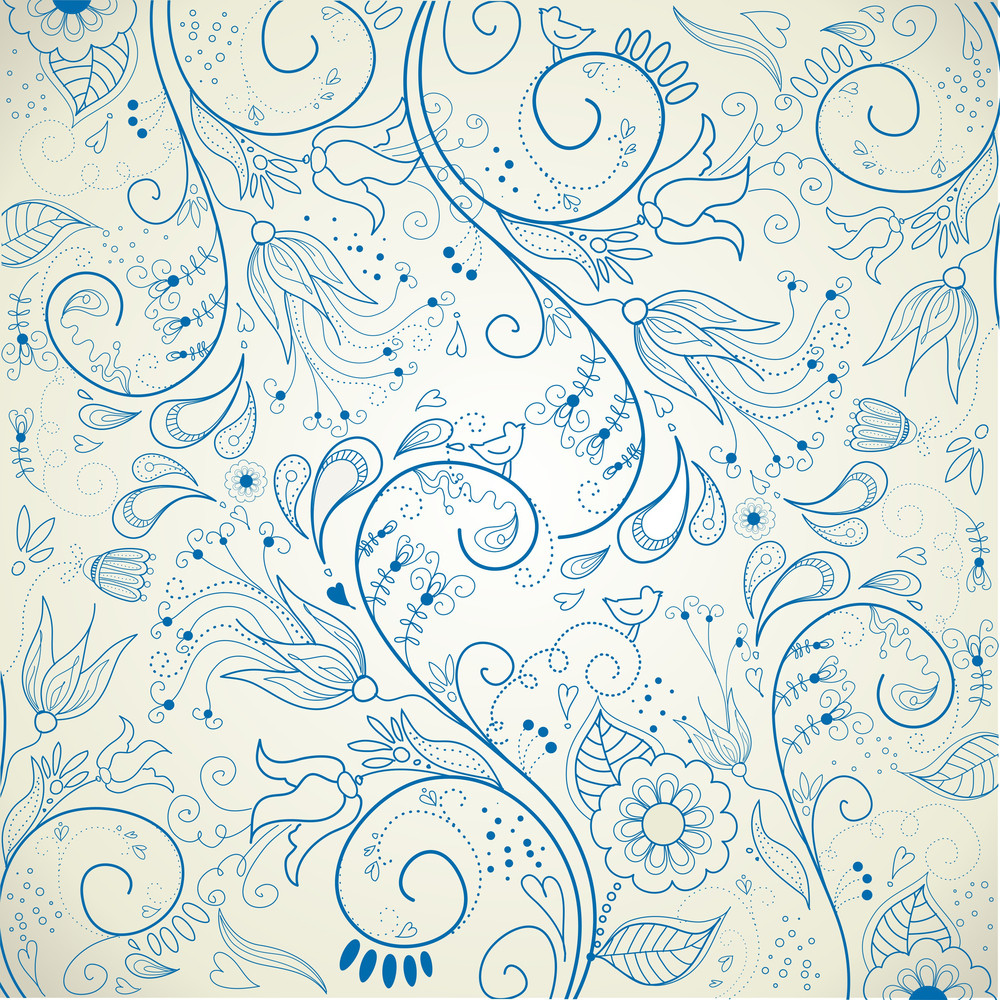 The first step, once inside your editing program, is to begin with your desired dimensions. If you're designing a header for a WordPress blog, you can find these dimensions by navigating to your sidebar under the appearance and header tab. Then you can simply resize your image to fit by using the crop tool to match the shape of your header and sizing it by clicking image and image size in the top menu bar.
Once you've got the background set to the correct dimensions, you can add on to it, using elements like the labels below.
Once you've selected your label, you can then copy and paste it onto your background, add your own text, and change the colors using the eyedropper tool. (Amy goes into much more detail on these steps in her original post if you're new to these tools and in need of more precise instructions.)
Below is the final image, which you can then adapt to make matching business cards, stickers, letterhead, and anything else your small business might need. You can see more of Amy's examples by reading her original post over at 11 Magnolia Lane.