You did it! You suffered through your grueling Fine Arts diploma and/or a couple thousand hours of online tutorials. You have constructed a "Noah's ark" themed installation using nothing but recycled aluminum foil. You have learned how to realistically translate three dimensions in a variety of mediums. You are a wizard at all things Adobe. You may have even survived a whole semester of color theory, cutting up little pieces of paper and trying to make a green scrap look blue. You're not a student anymore. Now you are an artist, a freelance designer. But what does that actually mean in the real world? Where do you start?
You have learned your craft, but nobody ever taught you how to market and sell your work. You have a lot to figure out (unless of course you actually want to go the starving-artist route and live out a Toulouse-Lautrec fantasy). Here are four steps which can serve as a starting point to help you get there.
Step One: Figure out exactly who you are as a designer
The most successful designers and artists establish a distinct style. Think about it: Lichtenstein, the Russian Constructivists, Warhol, even Lisa Frank. They found an instantly recognizable style and utilized it. That being said, if you are looking to make a living in graphic design, your best bet is learning to apply your style to a wide range of media. Wedding stationery, event posters, publications, and marketing materials are your bread and butter. It's a delicate balance to strike, but it's important that you be flexible enough to suit this range of media, yet recognizable enough to establish a brand identity and cohesive portfolio.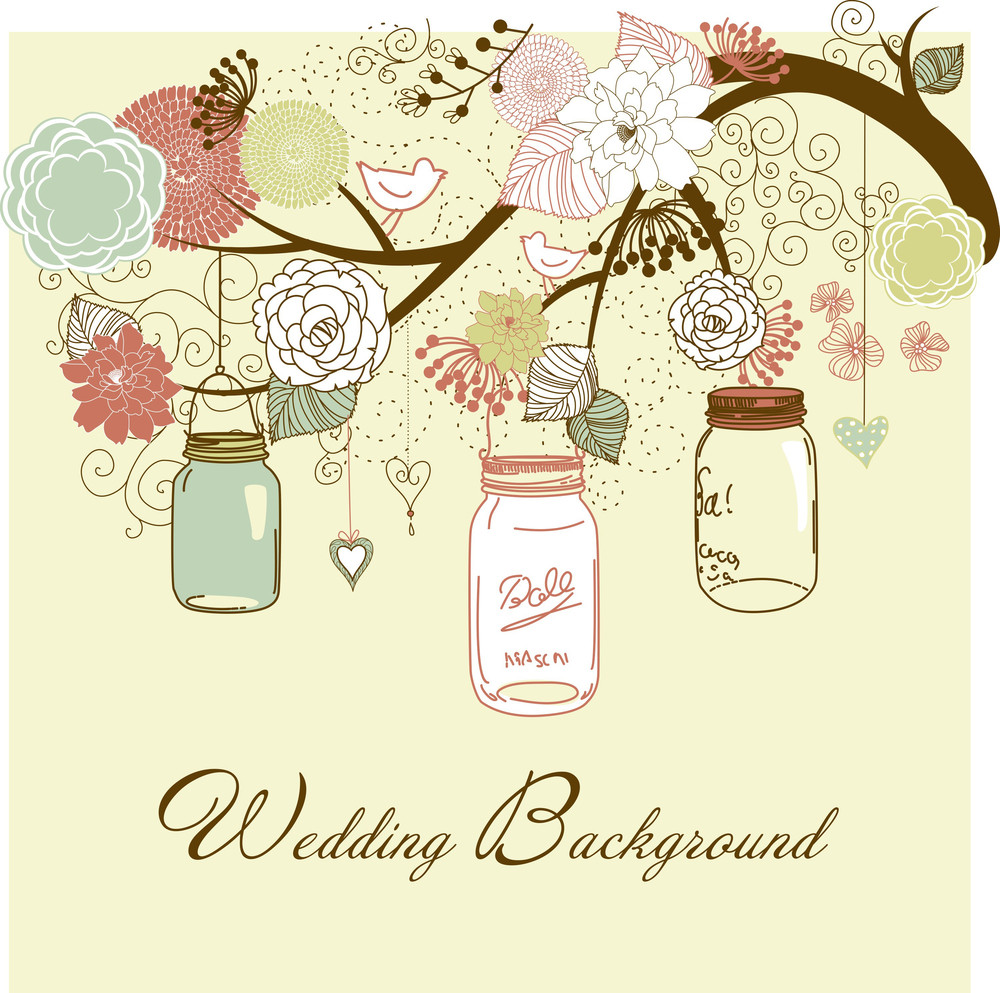 This wedding background from Storyblocks perfect for wedding stationary or a variety of Spring projects. It is available as a JPG, EPS, or PNG, making it fully customizable! Click on the photo to download this graphic.
Step Two: Stop giving your work away for free.
"But I need to get my name out!" you protest. Yes, you do. However, there are much better ways to do it. You have to give your work value. Studies have shown that people perceive a meal as tastier when it is more expensive, and in the same way, your work will be perceived as more desirable if people believe it has value. Don't go to the extreme and try to charge thousands of dollars for a doodle, but take a good hard look at what you are creating and find out the going rate for similar work.
Step Three: Take advantage of local resources.
Find an arts council or league in your area whose sole purpose is the advancement of the arts in your region. Join professional groups or societies to meet business leaders in your area. Attend wedding expos and set up meetings with event venues. Many venues provide event planners and clients with lists of recommended vendors—find out what it takes to get on that list. Join newsletters and establish a dialogue with local organizations. Networking is the cheapest form of advertising.

Art and music events are great resources for networking. Once you book the job, this cool event poster template will get you off to a great start. You can download this image today as an EPS, PSD, or JPG by clicking the image.
Step Four: Learn the ins and outs of copyright law.
It's amazing how many new designers don't realize that the images they pull from a Google search could get them in serious trouble for copyright violation. It is imperative to the health and reputation of your business that you avoid this all-too-common misstep. While it's smart to learn the basics of copyright law for yourself and to check the licensing on downloaded media, an easy way to protect yourself is to automatically source from royalty-free stock media sites.
A good resource for royalty-free font is 1001fonts.com, which features a library of free commercial use fonts. Just be careful that you are pulling from the free commercial use library—many fonts featured elsewhere on the site do contain copyright restrictions.
The Storyblocks library contains over 300,000 high-quality vectors, photographs, backgrounds, and illustrations—all of which are royalty-free. Once you download a graphic, it is yours to keep. You can use these images in your transformative designs forever.
Here's just a small sampling from our library:
In the end, if you put half as much work into your business model as you did into developing your craft, you can create a successful living as a freelance designer (no matter what Uncle Fred says).
Explore Unlimited Stock Photos!